We understand that our clients' well-being is our reputation. Knight takes pride in providing piece of mind to the people, events, productions, and companies we protect As New York City's premier security company, Knight offers true professionalism in our security services, and would love for your company to join our roster.
A FEW KIND WORDS FROM OUR CLIENTS
Knight Security has provided security for Metropolitan Pavilion since 2008. I found Knight to be extremely helpful in dealing swiftly and effectively with a wide variety of situations. The security teams they provide are well trained and clearly understand the nature and role of their assignments.
Thank you for all of your help during this event. I also wanted to pass on that several CNN Staff commented on how professional your team was and I too was impressed in the quality, turn-out and professionalism showed by the entire team that I interacted with. We would certainly like to use Knight Security on other events in the future.
I would like to take a moment to commend the professionalism and courtesy shown by the people of Knight Security since my company started working with them in 2008. I remain confident that Knight Security continues to do everything in their power to ensure our special events are consistently protected.
Security was GREAT! The guys who worked the event were really on top of it and great to work with. I def look forward to working with you all again and being our "go to" security team for our New York events.
I would like to say thank you on behalf of Van Alen for the work and professionalism of the security team for our event. Aaron and his team were very helpful and made sure that staff and guests remained safe throughout the night.
Knight Security's staff has consistently demonstrated a strong work ethic and their efforts have produced a high quality result every time. Their teams are always vigilant and extremely responsive to my on–site event needs.
Knight Security staff are a great pleasure to work with and I really appreciate their flexibility and responsiveness in the planning process. Their staff is very professional, courteous and extremely nice.
Knight has provided studio protection for the past 6 years in New York City and in this capacity they have demonstrated the highest level of professionalism and courtesy. I have found Knight Security to be extremely helpful in dealing swiftly and effectively with a wide variety of situations.
The security teams by Knight are well trained and responsive. The many events held by both Chelsea Piers Management and our tenants can be extremely difficult to manage. The professional manner in which they were handled is truly appreciated.
Knight Security is phenomenal. The staff was assertive and flexible. As a entertainment production company, our schedule can change at the drop of a hat. Ultimately, with additional production shoots, weather conditions and extended hours. As much as our schedules changed, Knight Security was ready to work, no matter the change. I must say, the Viacom team thanks knight security for their professionalism and courtesy displayed at each shoot location.
It's the nature of our events that a ton of things happen last minute. And a lot of it falls on Knight Security. I can confidently say that no matter how much havoc we've wreaked of their carefully planned security logistics, they've come through for us with grace and without objection.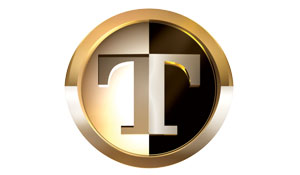 After we requested Knight Security to conduct an observation and analysis of our business needs, Knight presented me with a comprehensive proposal on how they would handle the security for my offices, television productions and Close Protection. I was very impressed with their professionalism and thorough understanding of the security needs of my company. I continue to rely on Knight for all of our security needs.
Ed's team at Knight Security are courteous, thoroughly professional and very responsive before, during and after our events.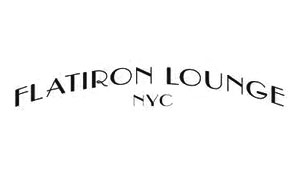 We loved the guard who was provided to our lounge. He is very professional, welcoming and friendly. A perfect fit for our environment.
I believe preparation is the absolute key to success. Knight Security exemplifies the term and has throughout our long experience working with them.